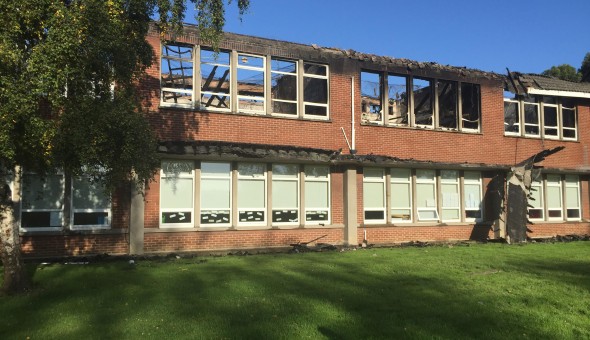 Support will be given to parents and staff following devastating fire in Scoil Chaitríona Cailíní – Haughey
Fianna Fáil TD for Dublin Bay North Seán Haughey has said he will work with parents, the school principal, and staff at Scoil Chaitríona Cailíní in North Dublin following a devastating fire this morning.
Deputy Haughey said: "I want to assure parents and staff at Scoil Chaitríona Cailíní that I will do all in my power to help and support the displaced students and I have already raised the matter with the Minister for Education at the school site this morning.
"I will work with the school and with other schools and clubs in the area if necessary, to find alternative accommodation for pupils. The provision of temporary accommodation in the grounds of the school should also be examined.  There are over 200 pupils this morning who have no school to go to. This fire has been a devastating incident for our local community."
I would also like to thank the Dublin Fire Brigade for their tremendous work in bringing the fire under control and ensuring that even more extensive damage to the school building was avoided.