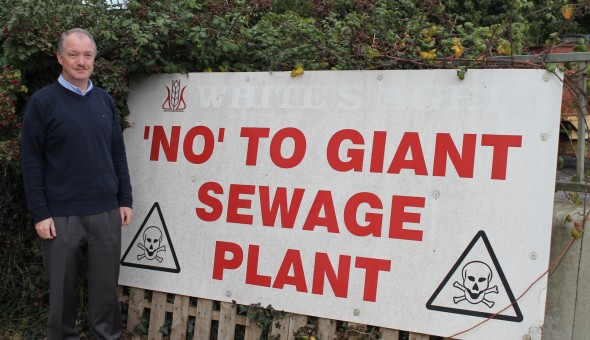 A Chairde,
Irish Water has now submitted the planning application to an Bord Pleanála for the Greater Dublin Drainage Project.
It is proposed to locate this regional wastewater treatment facility on a 50 acre site at Clonshaugh. The exact site is north of the R139 (previously the N32) and east of Stockhole Lane, down from the Clayton Hotel.
The planned €1bn centre is four times the size of Croke Park, with an outflow pipe pumping thousands of litres of sewerage per minute, located off Portmarnock. The sewerage will only be treated to the minimum secondary level standard and the plant will treat sewerage from over 700,000 homes and businesses in Dublin, Kildare, and Meath.
I am strongly opposed to this plan on environmental grounds and will be making a formal objection to an Bord Pleanála on behalf of local residents.
My concerns relate to the proximity to residential areas, operational noise, construction noise, truck movements, loss of visual amenity, the threat to wildlife and the threat of pollution of the Baldoyle Estuary and Portmarnock Strand in the event of an accident or systems failure.
In my view, sewerage should be treated as close as possible to the source of its production and Irish Water should instead provide for multiple smaller treatment plants around the Greater Dublin area.
The planning application can be viewed at www.gddapplication.ie and is on public display at the offices of An Bord Pleanála Marlborough Street, Fingal County Council Swords and Blanchardstown, and Dublin City Council Wood Quay.  You can also obtain further information by emailing info@greaterdublindrainage.ie or phoning lo-call 1890 44 55 67.
Formal objections must be submitted to an Bord Pleanála by 5.30pm on Friday August 17th 2018, and there is a €50 fee for this. The address is; The Secretary, an Bord Pleanála, 64 Marlborough Street, Dublin 1, and the reference number of the application is 06F. PC0152.
I hope that this information is of some assistance to you and if I can be of further help in this or any other matter in the future, please do not hesitate to let me know.