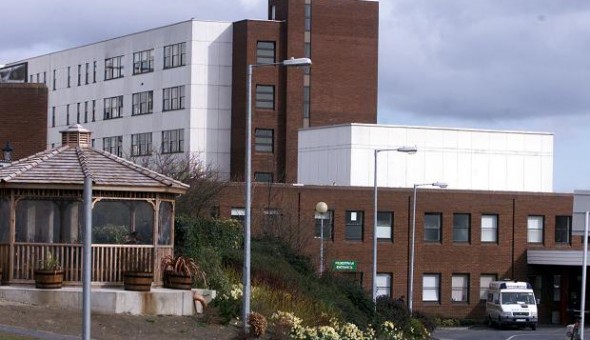 -      Local TD implores Minister to ensure both projects feature in HSE Capital Plan 2019 - 
Local Fianna Fáil TD, Seán Haughey has expressed his frustration at the lack of progress on the provision of a new Emergency Department and Cystic Fibrosis unit at Beaumont, which is one of the country's leading hospitals.
The Deputy raised the matter with the Minister for State, Finian McGrath during a special Dáil debate yesterday.
"The Programme for Government sets out a clear commitment to kick-start the design and planning of both a new Emergency Department and a dedicated Cystic Fibrosis Unit in Beaumont Hospital with a view to providing funding for their development as part of the 2017 Capital Plan Review. Years on and it appears very little progress has been made to fulfil this commitment," he said.
"Since Beaumont Hospital was opened in 1987 it has gone on to become one of the busiest and most utilised in the country, treating over 45,000 patients each year. Despite this, there has sadly been no adequate investment in the infrastructure over the past 30 odd years.
"It continues to operate at maximum capacity while some hospital wards have to close in order to facilitate urgent temporary refurbishment. Staff are forced to work under difficult and stressful conditions with limited space or resources to effectively treat patients.
"It is by no means fit to deal with the needs of a large growing population in north Dublin let alone beyond and local residents particularly those who are elderly are.
"There have been repeated pledges to get the construction of both projects underway and while planning permission was lodged for the CF unit on December 6th last and the design phase of the new ED is seemingly funded, no timeframe for completion before 2027 has been provided.
"I have been assured that despite the colossal overruns for the National Children's Hospital the emergency department and the cystic fibrosis unit will not be affected. If these projects are not included as central parts of the HSE Capital Plan 2019, which is being comprised at the moment, there will be outcry. I therefore implore the Minister to ensure their importance is properly considered so they can progress this year.
"It's no longer enough to just reiterate commitment to these vital projects.The timescale has slipped and the ongoing delays are not acceptable. We need these projects up and running," he concluded.
-ENDS-