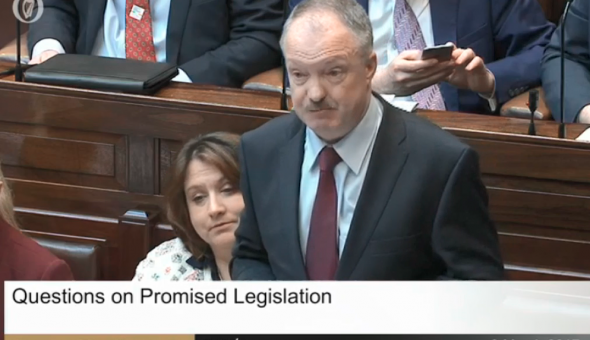 Deputy Seán Haughey: In section 5 on page 60 of A Programme for a Partnership Government dealing with health, there is a heading that reads "Improving Waiting Times for Hospital Procedures".  There are all sorts of commitments given in that particular section.  Today, we learn that over 614,000 are on hospital waiting lists and the figure is up 11,460 since January.  These patients are waiting for inpatient and day care procedures as well as outpatient appointments.  We are informed that the HSE is preparing waiting list action plans for 2017 and that the Minister is currently reviewing the draft plans.  The Minister should start reviewing them quickly because 2017 is well under way.  Behind the statistics there is utter anxiety and pain for many ill people.  The situation is obviously getting worse.  The population is ageing and there is increasing demand for health services, but all of this could have been predicted.  Does the Tánaiste agree that more action is now urgently required to deal with this escalating problem?
The Tánaiste: Every action is being taken by the Minister and the Department of Health to deal with the ever-increasing demand on our health services.  I will offer one example.  Previously, 25,000 referrals used to be made per month by general practitioners.  The figure is now at 35,000 per month for specialist services.  People have higher and higher expectations, but of course we are all concerned about the waiting lists.  Every action is being taken by all the local health services and Ministers.  Extra clinics are being put in place.  Particular initiatives are being taken in respect of the waiting lists for children.  By the end of this year, no child who needs a scoliosis operation will be waiting longer than four months.  That is a major improvement and comes as a result of a series of actions.
Clearly, broader issues need to be addressed and are being addressed.  Extra money, almost €1 billion, was put into the health service by the Government last year; there was an increase of €1 billion.  The bed capacity review is under way.  The GP contract needs to be renegotiated.  All of these are being dealt with.
Let us remember that 1.7 million operations were carried out in the past year for patients throughout the country.  Let us consider some of the successes of our health service as well.  Day in and day out people are receiving excellent care.