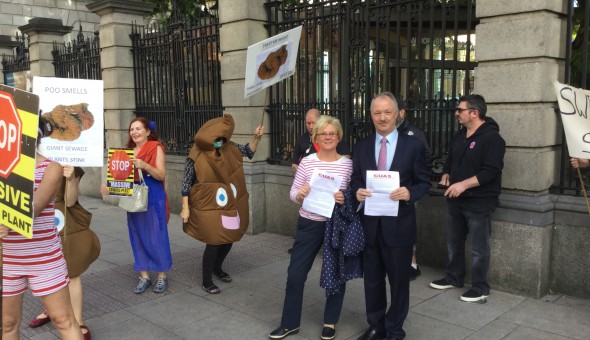 Local Democracy Has Been Completely Ignored – Haughey
Disappointment as permission is granted for Wastewater Treatment Plant at Clonshaugh
"I am very disappointed that An Bord Pleanála has granted planning permission for the proposed monster sewage treatment plant at Clonshaugh"
The planned €1 Billion plant will be four times the size of Croke Park, with an outflow pipe pumping thousands of litres of sewage per-minute, located off Portmarnock.
I have consistently opposed this application on environmental grounds. My concerns relate to the proximity to residential areas, operational noise, construction noise, the threat of odours, truck movements, loss of visual amenity, the threat to wildlife, and the danger of pollution of the Baldoyle Estuary and Portmarnock Strand in the event of an accident or systems failure.
In my view sewage should be treated as close as possible to the source of its production and Irish Water should instead plan for a number of smaller treatment plans around the Greater Dublin Area which would be a more environmentally sustainable policy.
Irish water still must obtain a number of other statutory permissions to proceed with this development including the licencing for wastewater discharge and foreshore works.
There were 14,000 objections to this planning application and it is clear that local democracy has been completely ignored in this case. I will be consulting with local residents to see how we will continue with our campaign of opposition to this proposed development.