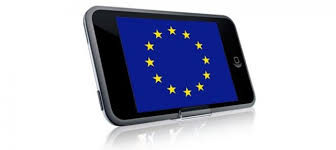 Fianna Fáil TD and Spokesperson on European Affairs and the EU Single Market has slammed the European Commission for rowing back on its prior decision to end roaming charges.
Despite announcing that roaming charges across the EU would be scrapped completely, the Commission has now decided to insert a "fair usage policy", which only allows for 90 days of free roaming in any one year.
Commenting on the u-turn, Deputy Haughey said, "This decision is extremely disappointing and is bad news for consumers.  Roaming charges are a cause of major stress for mobile customers, who often face extortionate bills after a holiday or trip abroad.
"Ireland is disproportionately affected because of the border. Many people living in the south have to travel across the border for work, and in some cases simply to get from one place to another, and are penalised by excessive roaming charges.
"We cannot discuss increasing cross-border trade, tourism and investment when this artificial cost is being forced on neighbours, tourists and business people.
"The European Commission appears to have abandoned its duty to consumers and bowed to the interests of large telecommunications companies. The initial decision that was voted on and approved by the European Parliament last year ensured a complete ban on roaming charges. This week's announcement will result in continued charges for mobile customers.
"The Commission must support consumers, not big business and should seriously reconsider including this new clause in its legislation".