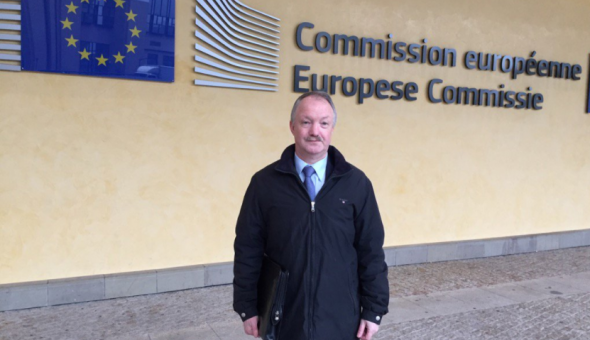 Europe Day helps all citizens to reflect on the importance of the European Union – Haughey
Fianna Fáil Spokesperson on European Affairs, Séan Haughey TD has said that today, Europe Day, serves as a pertinent reminder that nations work better together in the European Union and beyond.
Deputy Haughey commented, "In the midst of the many global challenges that have arisen over the course of the past twelve months and particularly in light of Britain's vote to leave the European Union, it is easy to forget that the European project has been an agent of positive change in Ireland. There is no doubt that the European Union needs to reform and this should happen sooner rather than later.
"We are now living in the longest period of peace on the continent of Europe and there is no doubting the connection between this peace and the foundation of the European project. Europe has achieved incredibly positive progress in the last 60 years and rejected the destruction of the ideological extremes.
"Ireland has found itself at the very core of the potential impact that Brexit may pose, I am heartened by a Red C poll which has shown that Irish people remain strongly committed to maintaining our EU membership; with almost 90% of those surveyed agreeing that Ireland should remain part of the EU.
"Despite the difficulties that Brexit will impose on the European Union, it remains a unique political project and the world's foremost economic and commercial power that offers unparalleled opportunities for Ireland.
"The European Union is at a crossroads but it is worth reforming and to achieve this we need leadership, urgency and ambition. Ireland is at the heart of change in the European Union and will play a crucial part in strengthening its advantages over the coming months.
"It is together that we will address the threat presented to Ireland ahead of the Britain's exit from the European Union," he concluded.