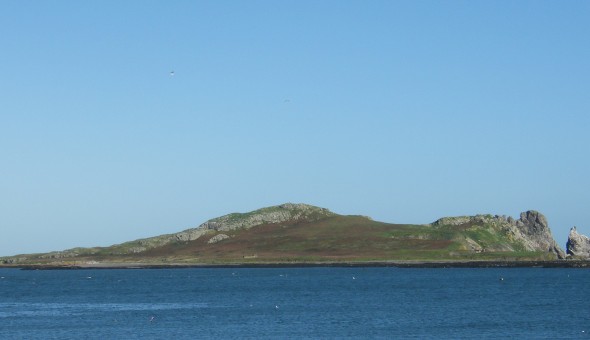 Conservation Status for Ireland's Eye will Help Protect Biodiversity
 -       The island will be added as a Special Area of Conservation in bid to protect bio-diversity & preserve natural habitat -
Local Fianna Fáil TD, Sean Haughey, has said that the formal designation of Ireland's Eye as a Special Area of Conservation will protect the unique wild flora and fauna on the island for generations to come.
The European Unions' Habitats Directive which is transposed into Irish law ensures the conservation of a wide range of habitats and species. It has been confirmed this month that Ireland's Eye will be added to the European network of ecological sites; Natura 2000.
Commenting on the news, Deputy Haughey said, "Ireland' Eye, less than a mile off the coast of North County Dublin is a quaint and picturesque island which is a well-known geographical landmark.
"The island, which is home to various rare species of birds and great historic significance, has been much loved by Dubliners down through the ages.
"It is welcome news that Ireland' Eye has been selected as a Special Area of Conservation as part of Europe's Natura 2000.
"This formal designation will help safeguard the island's native wildlife, floral habitat and preserve an area of exceptional beauty for future generations.
He concluded, "Conservation faces considerable challenges globally and there is an ethical imperative on us all to support the protection of our native species. We have a responsibility to ensure that biodiversity remains a feature in Ireland for centuries ahead."