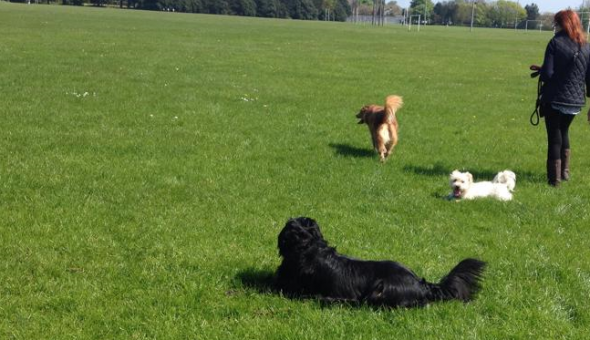 Clontarf dog walkers warned to be vigilant for washed up fat on seafront – Haughey
Local Fianna Fáil TD, Sean Haughey has warned locals to be extra cautious of potentially toxic lumps of congealed fat (palm oil) which have washed ashore on some Dublin beaches and coastal areas. This solid white material can be particularly dangerous to dog and other small animals.
 It is believed that the oil was part of a consignment which came off a ship sometime in the past 18 months.
Commenting on a recent warning issued Deputy Haughey said, "I understand that a number of oil 'fatbergs' which lab tests have shown to be palm oil, have been discovered along the north coast. As dogs are particularly attracted to the smell of the substance, it is most important to ensure that no pets are affected," explained Deputy Haughey.
"Our scenic and dog friendly promenade is popular among people from all across Dublin and many use it on a daily basis. I take the safety of our environment very seriously and will do my utmost to protect a healthy standard along the seafront in Dublin Bay North.
"I have contacted the Local Authority to request that warning signs are erected along as a precaution to all beach users. I have also asked for details on what measures, if any, are being undertaken to avoid further water pollution in the area.
"I ask local residents to keep in touch with any incident or information on the issue," concluded Deputy Haughey.