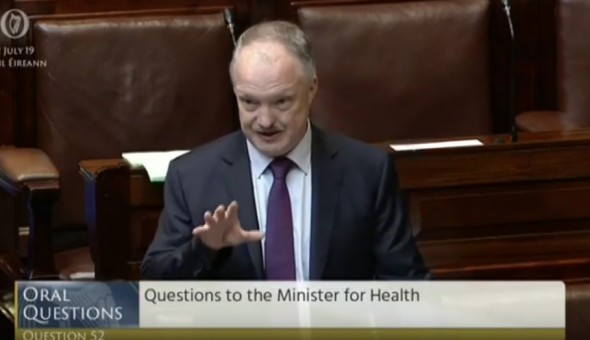 Children in North Dublin are enduring deplorable delays in accessing disability services

Fianna Fáil TD for Dublin Bay North, Sean Haughey has quizzed the Minister for Disability about his plans to address the increase in the number of children in North Dublin waiting for disability services including an assessment of need as provided for in the Disability Act.
Speaking in Dáil Éireann yesterday, Deputy Haughey said, "Our party have put sustained pressure on the Government in relation to the nationwide delays being experienced in children's disability services"
"North Dublin has experienced a negative trend and the waiting times continue to increase. For instance, in the second quarter of last year there were 442 overdue appointments for an assessment of needs. That has now risen by close to 60% and stands at 707″
"At the end of May, there were over 750 children in this area waiting to be seen by an Early Intervention Team – 14% of these are waiting over two years and the remainder are waiting at least a year. There's currently a wait of between 36 and 40 months to be assessed by a School Age Disability team, while 44% of the 1,967 children in need of an Occupational Therapy appointment have been left languishing for over 12 months".
"Forcing children and their families to wait this long to obtain their legal entitlement is not only contrary to the statutory time frame but plain wrong given the adverse impact living without these services could have on a child's development and their quality of life".
"The Minister has informed me that according to this year's National Service Plan, 16 therapy posts are to be filled in the Dublin North City and County CHO. Those staff would certainly help relieve the delays, but I am concerned about the effort being given to drive this recruitment."
"If we have any hope of improving the current situation and avoid further increases in waiting lists then recruitment needs to urgently pick up pace."