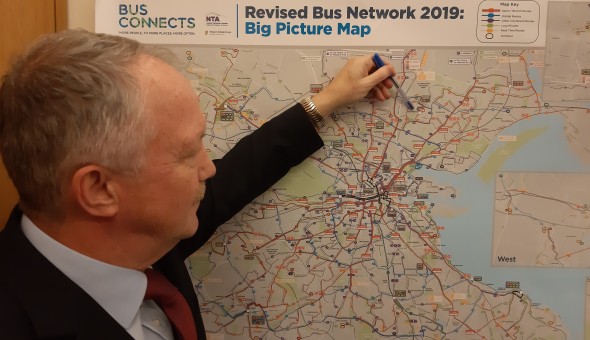 The National Transport Authority has today published revised proposals for bus routes in Dublin.
Details of the new plans can be obtained at www.busconnects.ie. The NTA will also deliver a leaflet to every home and business in the city with details of the new scheme.
I welcome the news that the direct services in to the City Centre will remain in place and that the need to interchange has all but been eliminated in Dublin Bay North.
I am pleased in particular that commuters living in Howth and Sutton will now continue to have a direct service into the city following the public consultation process.
Please make your views known to the NTA on the revised plan by emailing consultations@busconnects.ie or writing to Dublin Area Bus Network Redesign, NTA, Dún Scéine, Harcourt Lane, Dublin 2.