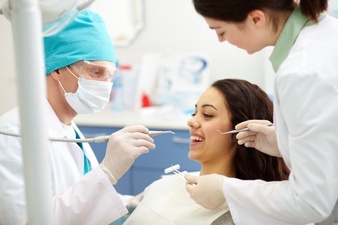 Almost 1,500 children wait for orthodontic treatment in Dublin North East – Haughey
- Long waiting lists for orthodontic appointment in Dublin North East will lead to greater problems down the road -
Fianna Fáil TD for Dublin Bay North, Sean Haughey, says "hundreds of children are facing serious dental problems unless more effort is made to tackle the growing orthodontic waiting lists".
New figures from the Oireachtas Health Committee reveal that 1,466 children in Dublin North East are waiting more than a year for an appointment.
Deputy Haughey commented, "The waiting list figures in themselves are worrying, but what is of greater concern is the fact that delaying essential treatment at an early stage will cause greater problems down the road.
"As we all know dental care and the timing of orthodontic treatment in young children is crucial and when dental problems are identified, they must be dealt with as soon as possible to avoid any long-term damage.
"I have been contacted by parents, worried that the primary school dental scheme is not being rolled out in their schools, to make matters worse their child has been placed on a list that continues to lengthen. These parents are waiting on a phone call that never comes.
"I regularly hear of cases where children are told they need treatment and are then left waiting for years before it is carried out. In fact, some are waiting so long on a waiting list that they are no longer eligible for public orthodontic treatment.
"Our public dental service is still dealing with the complexities of struggling to attract dentists to jobs within the public service and I am calling on Minister Harris to ensure that the HSE Service Plan for 2018 puts a special emphasis on prioritising early intervention.
"Tackling these waiting lists and delivering a timely treatment provision is now urgent for children across North Dublin".