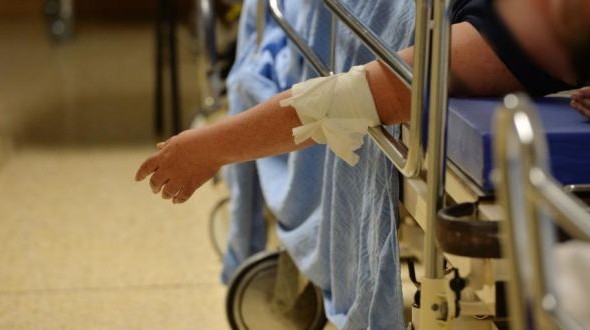 38 patients on trolleys in Beaumont today as Winter initiative struggles – Haughey
-HSE need to ensure Beaumont is given special priority this winter-
Local Fianna Fáil TD Sean Haughey has said that today's figures from the IMNO are a startling reminder about how the hospital system at Beaumont is being put under continuous strain of increased patient numbers.
He commented, "These figures are extremely disappointing and indicate the health system continues to underestimate the challenges arising within the Emergency Department at Beaumont.
"Lives are being put at risk yet it is clear that there is no plan in place as we head towards winter.
"I am calling on the Minister for Health, and the HSE Winter Initiative group to pay special attention to Beaumont hospital and ensure that extra resources and personnel are provided to the hospital.
"There are 38 patients lying on hospital trolleys in the emergency department or in corridors at the hospital.
"As winter sets in, these numbers are likely to rise, rather than fall, and the Minister, and his officials, needs to have a better strategy to deliver good quality and reliable health services.
Minister Harris announced the Winter Initiative a number of months ago. €50 million was allocated, but now is the time to see progress. We cannot allow ourselves to stumble into the midst of another winter bed crisis at Beaumont.
"Investing in primary care, providing increased home care packages to help free up beds in acute settings, and ensuring that the National Treatment Purchase Fund is back up and running at full capacity as quickly as possible must be the long term vision of the HSE, so that we can stop firefighting year on year on this issue."