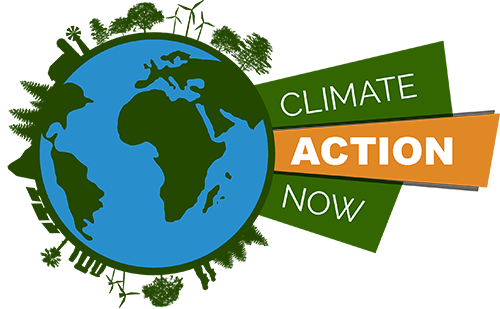 I fully support this Bill. By any standards this is comprehensive legislation with far-reaching implications and involving many challenges. We have no choice but to enact it if we are to avoid a global catastrophe. The Covid-19 pandemic represented a major global threat to humanity. It has inflicted death and serious illness on thousands of people worldwide. It has given us an insight into just how fragile life is on this planet. I suggest that climate change represents a greater threat to life as we know it on this planet Earth in the medium to long term. It is the most serious existential challenge of our time.
The Covid-19 pandemic has been a wake-up call for us all to do something about climate change. During the pandemic many of us became very aware of our fragile biodiversity, which is a related issue. We discovered and appreciated nature. Dr. Michael Ryan from the World Health Organization has suggested that pandemics are due to our failure to protect the natural world. Researchers are coming to the conclusion that the destruction of biodiversity is the cause of the conditions for new viruses and diseases such as Covid-19. It is in all our interests to tackle climate change and to save our fragile biodiversity.
We live in an interdependent world: interdependent between continents and countries and between humans and nature. We must, therefore, tackle climate change at a global level first. Ireland has signed up to the United Nations Framework Convention on Climate Change and to the Paris Agreement on climate. The EU has also made the tackling of climate change a central objective through the so-called European Green Deal. I also welcome the new emissions goal announced by the US Administration. It now aims to halve its carbon emissions by 2030. Other countries, including China, must now step up to the plate and follow suit. The recent virtual summit of global leaders gives us some grounds for hope and we await further developments arising from the UN General Assembly session this September and the United Nation's Climate Change Conference, COP26, in Glasgow.
I welcome the provision in the Bill requiring local authorities to prepare their own climate action plans every five years. Both Dublin City Council and Fingal County Council are making ongoing efforts to encourage people to walk and to cycle more and they have a number of walking and cycling projects at the design stage which need to be agreed with all of the relevant stakeholders. I single out the Baldoyle Racecourse and the Clontarf seafront cycle tracks that are now in place. They are fantastic facilities and I have used and enjoyed them.
We also need to complete the Sutton to Sandycove cycle route which has been on the table for many years in planning form and it is now time to complete it. I welcome plans by Iarnród Éireann outlined in the DART+ programme. DART+ coastal will see the extension of electrification of the line from Malahide to Drogheda and improvements along the existing DART line from Malahide and Howth to Greystones, which will increase passenger capacity along the eastern commuter corridor by almost 50%. That will certainly be welcomed by the commuters in my constituency.
Dublin City Council has also launched a school zone initiative to discourage parents from driving up to the school gate to leave their children as close as possible to the school. This initiative needs to be rolled out to all schools in the Dublin City Council area.
The National Transport Authority's core bus corridor project will also be important in getting people out of their private cars and onto public transport, in this case buses. These plans are to be agreed with all relevant stakeholders.
I draw the House's attention to a conference taking place on May 12 next week as part of the Climate, Heritage and Environments of Reefs, Islands, and Headlands, CHERISH, project. The conference will investigate the impact of climate change on the North Bull Island and on Ireland's Eye. The Discovery Programme and Geological Survey Ireland are involved in the conference and I look forward to receiving the deliberations of the conference in due course.
Achieving the targets in this Bill will be difficult for everyone and every sector. We need a just transition. The corporate sector, obviously, has a major role to play in dealing with climate change but every sector and individual is going to be affected by this. Increased carbon taxes, higher electricity and heating bills and increased fuel costs are inevitable. The programme for Government commits to ensuring the increases in carbon tax are progressive by spending €3 billion on targeted social welfare and other initiatives to prevent fuel poverty and to ensure a just transition. The potential for fuel poverty is a very real one and is something on which I intend to be particularly vigilant in the run-up to the budget every year.
The tackling of climate change can be seen as a daunting challenge for individuals, individual householders and consumers as they go about their daily lives.
We need an information campaign by the authorities as to how individuals, households and consumers can play their part. It all seems very highfalutin in people's everyday lives, yet there is so much that we all, as individuals, could be doing. I would like to see it spelled out more clearly that ordinary individual consumers or householders can make small changes in their daily lives to play their part in bringing down greenhouse gas emissions.
Agriculture is the single largest contributor to overall emissions, at 35%. As such, it is obvious that changed ways and practices are required from farming communities. Farmers have a big role to play but it is not necessarily a doomsday scenario. New practices and procedures can bring about new markets and new ways of production such that, in the long term, we will all benefit, including the agricultural sector.
I welcome the commitment given by the Minister, Deputy Eamon Ryan, to ensure less reliance on fossil fuels across every sector of society. He has committed to ending the issuing of new licences for the exploration and extraction of gas, similar to the decision in 2019 to end oil exploration and extraction by not issuing new licences.
Ireland has a role to play in dealing with this global challenge. The Bill puts into law a commitment to arrive at a climate-neutral economy by 2050 or before. There is a commitment to decrease Ireland's total emissions by 51% by 2030, which is only a few years away. This will be done by agreeing five-year carbon budgets on a rolling 15-year basis. There will be a central role for the Climate Change Advisory Council and climate action plans and a national long-term climate action strategy will need to be prepared.
Ultimately, what is needed is buy-in and engagement from everyone in the country. We need to promote and explain what is in the Bill such that people are not surprised when new measures are announced. If we get that buy-in and everyone engages in this process, we will be successful in our endeavours.