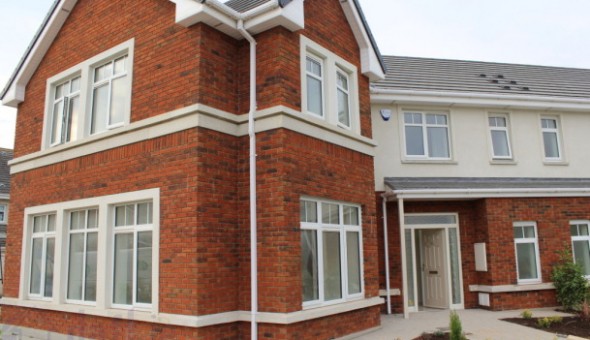 Planning permission rejected for six-storey apartments in Coolock Village
-Haughey welcomes the decision by Dublin City Council to refuse permission for the proposal-
Dublin Bay North TD Seán Haughey has welcomed the decision by Dublin City Council to reject planning permission for a six-storey apartment building in Coolock Village.  A planning application had been made by developers Bloom Capital for the construction of a six-storey apartment building with 24 units. The application also included the provision of a retail unit on the ground floor and 10 car parking spaces.
Working with the Coolock Resident's Association, Seán Haughey submitted an objection to the development. Commenting on the decision Deputy Haughey said "I welcome the decision of Dublin City Council to reject this proposal. I am in favour of the building of public and affordable housing, but the proposed development would have had an adverse impact on existing residents and the village of Coolock itself. There are serious traffic issues in Coolock Village and the surrounding roads of Chanel Road, the Malahide Road and the Oscar Traynor Road. Any increase of traffic on these roads would be unsustainable. Coolock Village is one of the traditional villages of Dublin and its unique character and residential amenities would have been injured by this development."
In their refusal, Dublin City Council stated "The proposed development, by itself and by the precedent it would set, would, therefore, seriously injure the amenities of properties in the vicinity and would be contrary to the proper planning and sustainable development of the area"
The hard work by the residents of Coolock to obtain the unique village feel of Coolock has shown in this result"
An appeal against this decision may be made to An Bord Pleanala within four weeks.