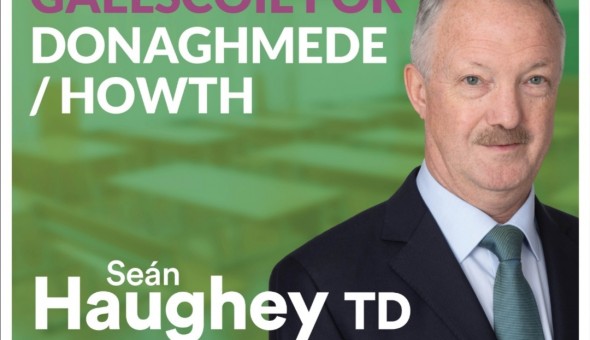 Haughey welcomes new Gaelscoil for Donaghmede/Howth area
-A Gaelscoil will be built in the Donaghmede/Howth/Dublin 13 school planning area in 2021-
Fianna Fáil TD for Dublin Bay North Sean Haughey has welcomed news that a new Gaelscoil will be built in the Donaghmede/Howth/Dublin 13 school planning area in 2021.
School patron bodies/prospective school patron bodies are being invited to apply for the patronage of the new primary school. The patronage process for new schools is overseen by the New Schools Establishment Group (NSEG). This Group was set up in 2011 to advise the Minister on the patronage of new schools following its consideration of a report prepared by the Department on the applications received.
Under measures to increase to increase access to Irish-medium education, new schools must be run as Gaelscoileanna in areas where there is no existing Irish-medium primary school.
Deputy Haughey said: "I welcome this news from Education Minister Norma Foley. I am pleased to see that that Donaghmede/Howth/Dublin 13 will be getting a new school. The Department recently completed the first step of an updated review of demographics at primary level, having regard to updated information on demographics and additional residential development in the area."
"Following this review the Minister for Education has approved a number of changes to the list of primary schools to be established in 2021 of which Donaghmede/Howth/Dublin 13 places. This has been a very challenging year for schools, so it is welcome to see some positive news in education."
"Donaghmede/Howth/D13 will see a school with eight classrooms built, based on current identified need. I also welcome the fact that the this will be a Gaelscoil, offering families in the area a chance to teach their kids through Irish" concluded Deputy Haughey.