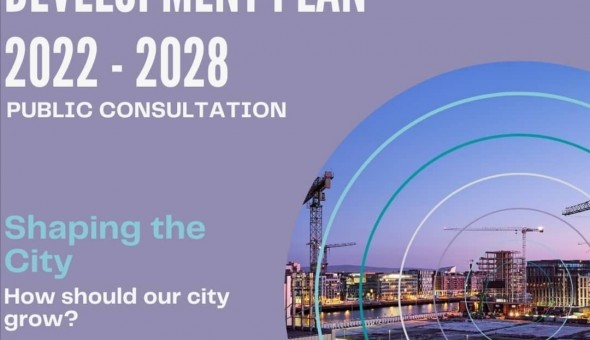 – The first consultation phase for the Dublin City Development Plan 2022-28 has commenced –
Dublin Bay North TD Seán Haughey has encouraged members of the public to engage with the public consultation process on the new Dublin City Development Plan 2022-2028. Dublin City Council is currently reviewing the Dublin City Development Plan 2016-2022 and preparing a new City Development Plan up to 2028. The first consultation phase has commenced, and submissions can be sent until February 22nd.
Haughey commented "Development Plans are crucial in shaping the future of our City. Planning and developments in the City must comply with the Council's Development Plan. Themes included in the upcoming Plan include Climate Action, the City Economy, Culture and Sustainable Movement and Transport, among others. I would encourage members of the public, community groups, residents' associations and businesses to make submissions and have their voice heard on the upcoming Plan.
Submissions can be made through the online portal on Dublin City Council's website or sent by post to Development Plan Team, Planning and Property Development Department, Dublin City Council, Wood Quay, Dublin 8.
-Ends-