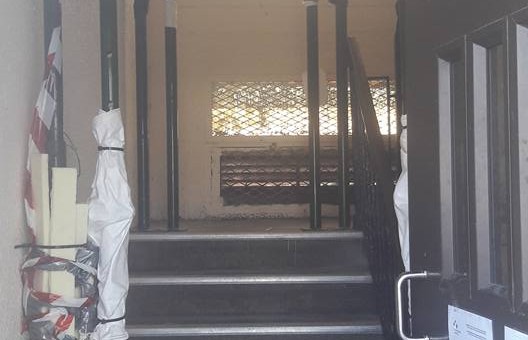 - Short-term remedial works are not enough to save the complex –
Local Fianna Fáil TD, Sean Haughey has said Dublin City Council must initiate plans to regenerate Cromcastle Court, Coolock which has been occupied for the most part of 50 years.
Residents at the site have been campaigning for the damage in their homes to be repaired for some time now and are growing increasingly fearful of an accident occurring at the site.
Commenting following a visit to the complex, Deputy Haughey said, "Cromcastle Court was built in Coolock almost 50 year ago. These eight, three and four storey blocks are the last of this kind of pre-cast build left in the city.
"In fact, some of the 140-150 units had been de-tenanted many years ago and at one stage over half of block 8 lay vacant and blocked up. Once the housing shortage hit in recent years, they were reopened.
"There have been maintenance issues on this site for the past decade. Ultimately these apartments have past their sell by date and are now impossible to maintain. Its regeneration was included in a master plan for the area 10-12 years ago but has been on the back burner since.
"Having visited the site and from my ongoing discussions with residents, it is clear that the stairwell in block 8 must be urgently fixed. There are 16 families living in the block most critically in need of repair and they are deeply worried that their children's safety is in jeopardy.
"That said any repair works are a short-term measure. Regeneration of this Cromcastle Court must be initiated by Dublin City Council," he concluded.
-ENDS-